Awerix CPA Professional Corporation
Accounting Advisory Services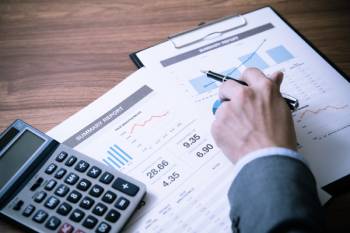 Small and medium size businesses play a key role in Canadian economy. In the business world, they need to thrive with limited resources impacted heavily by external forces like constantly changing market conditions, competitors, new vendors and ever-changing customer preferences. They need to respond to dynamics of the marketplace. In today's environment, companies are constantly growing and adapting to marketplace pressures.
The world of Accounting is constantly evolving and it is hard for businesses to adapt quickly to these changes. A holistic approach is required to assist small and medium businesses to bring operational efficiency and ensure adherence to Accounting standards. Our experienced advisors work closely with clients to understand their business, operations and strategic goals. Then they recommend what accounting standards apply to their business. Our team can assist in implementation of accounting standards – IFRS, ASPE or ASNPO.
We help clients whether it is day-to-day accounting support or year-end compilation of financials and corporate tax return filing. Our professionals ensure integrated approach with traditional accounting and regulatory and governance support, as well as expertise with IT systems, processes, and controls.
Our team also provides assistance with analytics, business intelligence and financial modelling. This information can be used for strategic planning and decision making. We help discover critical business information and deliver easy to understand reports.
Our professionals work with family-owned businesses, small and medium sized enterprises in success planning and business transition services. We help owners plan for the future in terms of both business and personal goals. Though our key goal is that we preserve our client's value, we also ensure it is smooth transition from the seller to the buyer.
Awerix CPA Professional Corporation. All Rights Reserved