Awerix CPA Professional Corporation
Transfer your wealth to the next generation and leave a legacy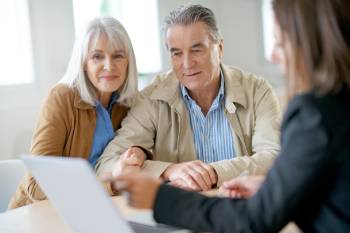 It's never too early to begin laying the foundation for your legacy. Transferring wealth to your next generation requires a well-planned strategy couple with proper implementation plan. There are significant tax implications with these transfers. Our tax planning team works closely with you and your legal counsel in developing a plan protecting and managing your assets from unexpected health, personal and business risks.
We also collaborate with specialists in other areas to further ensure that you have sound estate planning and settlement process. Ultimately, our goal is to give you peace of mind that there will be seamless transfer of wealth from one generation to another. We understand that you have worked hard to build your wealth, business and financial assets over the years. Our team at Awerix CPA follows 4-step process beginning with understanding of your unique situation, your family, your goals and vision. The second step is to share with you all possible options with pros and cons of each. The third step is to build a succession and estate planning solution that is customized to your unique situation. Our goal is to ensure your taxes are minimized and your assets are protected. The last step is develop a retirement plan with implementation and execution strategy.
Why choose Awerix CPA for your estate and trust planning needs?
Awerix CPA as only one goal is to help its clients grow and prosper. We strive to protect and preserve your wealth with best possible advice.
Customized solution: Our solution is built on in-depth understanding of your unique situation so that your legacy goals and vision is always sustained.
Tax planning: As your accountant, our goal is to ensure that your plan is optimized for both estate and income tax benefits.
Integrated approach: We work closely with your legal counsel, insurance agent and financial advisor to ensure that your plan is integrated with all other elements of your goal.
Living document: Your plan is a living document which needs to be updated if there are any life events or some new regulatory or tax changes. We ensure that we review your plan on regular basis and make recommendations if there are any new tax laws so that your assets are always protected.
Awerix CPA Professional Corporation. All Rights Reserved